How much our services cost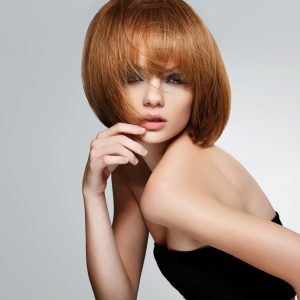 You are an individual and your hairstyle should be also.  Our staff can create a distinctive style for you taking into consideration your face shape, the special qualities of your hair and your lifestyle.
| | |
| --- | --- |
| Service | Pricing |
| Haircut & Style | $25-$42 |
| Men's Haircut | $14-$38 |
| | |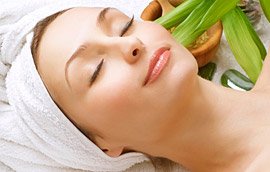 Relax and enjoy a deep cleansing facial designed especially for your specific skin type by one of our experienced estheticians.  Superior products and specialized techniques will leave your skin cleansed, moisturized and glowing! 
Approximately 1 hour – $40.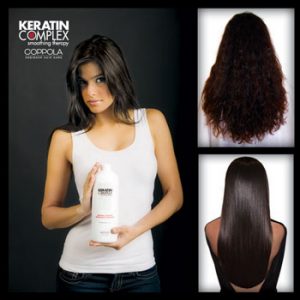 Have you ever wished that your hair was more manageable?  Softer?  Smoother?  Had more shine? Keratin Complex Smoothing Therapy by Coppola is the answer.
This revolutionary smoothing system infuses Keratin deep into the hair cuticle, reducing up to ninety-five percent of frizz and curl leaving the hair smooth, shiny and luxurious.  Results typically last 3 to 5 months depending on hair type.
Unlike other salon services, the more you treat your hair, the healthier it becomes.  With each treatment, the build-up of Keratin makes the hair:
● Smoother and Silkier
● Straighter and Shinier
● Easier and Faster to blow-dry
● Close to being "maintenance-free"
Keratin Complex Smoothing Therapy encases the hair follicle with a keratinous band to:
● Promote Healing
● Block the effects of humidity
● Prevent environmental toxins
from entering the hair.
Keratin Complex Smoothing Therapy by Coppola is gentle enough to use on all hair types: color treated, chemically processed, bleached or highlighted.  Available only in salons.
Price with consultation.
Our massage therapist, Ollie Layne, LMT will bring relaxation to the stress of your week.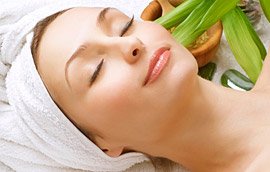 Our massage therapist, Ollie Layne, LMT will bring relaxation to the stress of your week.
Ollie is trained in the safe and effective methods of massage therapy. She is available Monday through Saturday by appointment at 623-3651 or 582-3370.
A 1 and a half hour massage is priced at $90,  1 hour is priced at $60, and 1/2 hour is $35.
RELAXATION MASSAGE – Long gliding strokes and kneading of the tissues to increase circulation, reduce stress, and create calming of the body systems.
THERAPEUTIC MASSAGE – Relaxation massage with special attention to problem areas, trigger points, congested tissue, lower back pain, and stress relief. 
TRIGGER POINT THERAPY – Therapeutic massage that releases lactic acid to lengthen and stretch the muscles.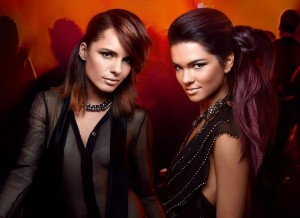 We use only the finest professional products and the latest techniques to achieve the results you desire from your color or perm service. 
Service
Pricing
Perms
$64-$78
Hair Color
$66-$72
Highlights
$76-$92
Hair Color & Highlights
$95 & up

Specialty perms by consultation. Some stylists may charge additional fees for haircut and style.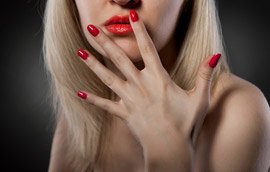 Whether it's a basic manicure or a relaxing spa pedicure, Hairmasters offers the nail services you want with the attention your hands and feet both need and deserve.  Our professional technicians will make sure your nails are healthy and looking superb!
| | |
| --- | --- |
| Basic Manicure | $20 |
| French Manicure | $20-24 |
| Acrylics / Full set | $45 |
| Fill-in | $25 |
| Pedicure / Basic | $40 |
| Specialty | Consultation |